ENOF, WHERE NUTRITION MEETS SIMPLICITY

✔Organic ✔Non-GMO ✔Gluten & Allergen-Free
HEALTHY MADE SIMPLE.
Shake-on nutrition from actual vegetables? Not only is it possible, it is ENOF!
ENOF (pronounced like "enough") is a concentrated organic vegetable powder that can be sprinkled over or mixed into anything you and your family eats or drinks. It's packed with great nutrition—one serving contains up to 90% of your recommended daily allowance of Vitamins A, C, D, E and K. The nutrients are delivered right where your body needs them for maximum absorption...all without the struggle of getting you, your spouse or your kids to eat their veggies.
What's In Enof?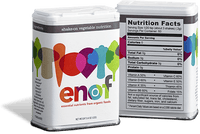 ENOF BENEFITS
     6 Organic Vegetables
     Mix Into Any Food or Drink
     1/12 teaspoon = 1 Serving
     Gluten-Free & Allergen-Free
     NO GMOs
     NO Sugar, Syrup or Dyes
     Up to 90% DRV of Vitamins & Nutrients
Made in the U.S.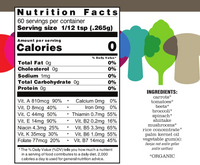 WHY ENOF?
You & your family deserve the best - tons of vegetable nutrition without even knowing its in there, and at an affordable price. Our proprietary freeze-drying method allows us to pack an incredible amount of nutrition into a tiny serving size. This makes it easier and more affordable to use ENOF.
Try ENOF For $.70/Serving
organically Grown in the usa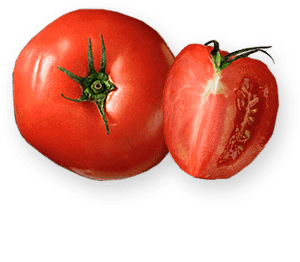 TOMATOES
One of the core ingredients in ENOF, organic tomatoes contain a high level of vitamin C, biotin, Vitamin K, among many other vitamins and phytonutrients. Your kids won't know what hit them!
SHIITAKE MUSHROOMS
Organic shiitake mushrooms are one of the best sources of Vitamin D we know! ENOF is packed with them, so you can get these nutrients without seeing them in mushroom form.
SPINACH
Organic spinach is a nutritional powerhouse. It's full of Vitamins A, C, E, B1, B6 and Folate (plus numerous carotenoids such as lutein and zeaxanthin)—and that's all in ENOF.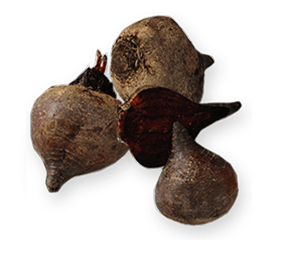 BEETS
"Eat your beets!" Yeah, right!  Too bad more people don't because they are incredibly rich sources of several B vitamins, vitamin C, beta-carotene, beta-cyanine and folate.  ENOF retains and protects these important nutrients and makes it super easy for you to add these to your diet in just three shakes.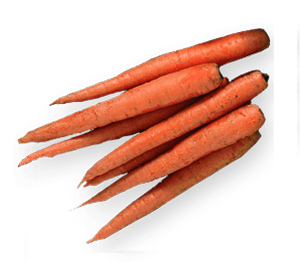 CARROTS
Carrots top the charts for beta and alpha carotene, but also provide Vitamins K, C, B6, B1 and folate, plus dozens of other flavonoids and carotenoids. ENOF captures nearly all of this good stuff and can help you eliminate your nutritional deficiency if you are not eating enough vegetables right now.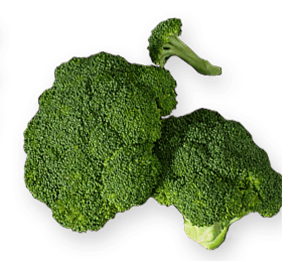 BROCCOLI
Broccoli, the king of cruciferous vegetables, is full of critical nutrients like Vitamins C, K, A, folate, B6, B2 and B1. It also contains multiple phytonutrients such as glucosinolates (which have pre-biotic properties) and diindolylmethane.  You don't have to know how to pronounce it to still have it be good for you!
How Enof Is Made
COATING
First, we coat 100% organic vegetables with vegetable gums and vegetable oil, which act as a protective barrier trapping the phytonutrients inside the vegetables.
FREEZE-DRYING
Next, we freeze-dry the vegetables to remove all of the water. Freeze-drying allows us to retain more nutritional content than other methods.
GRINDING
Finally, we grind the freeze-dried vegetables into a fine powder than can be easily added to food or drink.
FINISHED PRODUCT
We repeat this process for each vegetable and then blend them together to obtain a specific nutritional outcome. After that, ENOF is packaged and ready for use.
Testimonials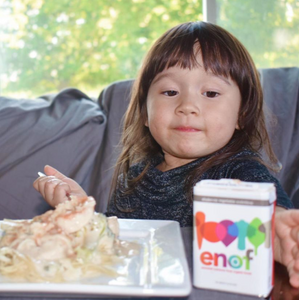 Total GAMECHANGER!
"I am so grateful for this product! My 4 year old has a serious vegetable aversion (and to most foods in general -- she barely eats). I told her these are "Pinkalicious sprinkles" and they make foods taste yummier. So far she's totally bought it, so not only is she getting all the nutrients from ENOF, she's actually eating some whole veggies because it is sprinkled on them."
Lizze, North Carolina
I am IN LOVE with this product!
"Like all other moms, I worry about my kids' nutrition constantly. This is so easy to use it's laughable. It helps ease your mommy guilt, and you can't put a price on that."

Joanna, Blogger, "The Bragging Mommy"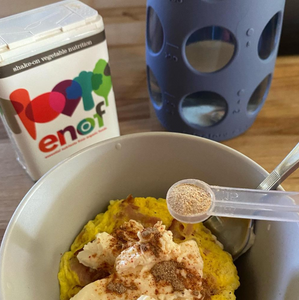 The perfect solution...
"As a parent, I really do get concerned that my daughter is not getting enough vitamins and nutrients in her daily diet, and I can't force feed her vegetables, so what do you do? I recently was introduced to ENOF, and it is the perfect solution to sneaking in extra vitamins and nutrients to my children's food!"
Megan, Blogger, "Housewife On a Mission"
Let customers speak for us